News & Awards
Here's what's up with Judy!

Judy's Latest Press Release!
ARTS INDEPENDENT
ARTS PROFESSIONALS IN FOCUS
Big Talent Ö Big Heart, Thatís JUDY!
Judy Pancoast is a singer, songwriter, recording artist, and Grammy nominee for Best Childrenís Album. She loves everything about creating songs but likes writing lyrics the most. She wrote an exciting musical called Girl On The Moon
Full story

Judy Pancoast Shines in Carpenters Tribute Taking a brief rest in her busy schedule as a children's music composer, Judy Pancoast put together Close To You: A Live Tribute To The Carpenters.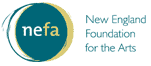 Judy's Programs Approved for Funding from New England Arts Foundations Judy Pancoast is proud to announce that her programs have been approved for New England States Touring grants from the New England Foundation for the Arts.

Judy Pancoast joined commentator Chris Matthews from Hardball, his wife Kathleen Matthews, and several U.S. Senators and Congressmen at the Washington, DC benefit for the Nyumbani Children's Orphanage in Nairobi, Kenya

Judy visits Nyumbani, an orphanage in Kenya that is home to 92 HIV positive children



Judy Wins Third Children's Music Web Award

CD Endorsed by the Coalition for Quality Children's Media

Judy Joins Celebrities at NY's Kids for Kids Carnival