Theatres and Performing Arts Centers
BUBBLEGUM POP FOR SWEET KIDS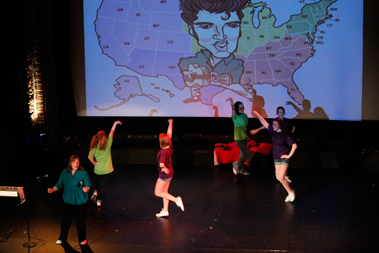 Judy's exciting family concerts are ideal for the theater and performing arts center stage. It's an hour-long musical experience that totally involves the audience, featuring the clever, award-winning music of Grammy™ nominee Judy Pancoast. It's an event they will long remember!
WEIRD THINGS ARE EVERYWHERE: A READING ROAD TRIP WITH JUDY PANCOAST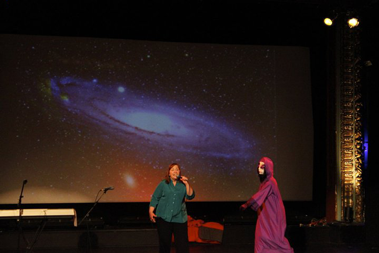 Judy's Grammy™-nominated CD comes to life in a multi-media concert experience that is perfect for the PAC educational concert series for schoolchildren. Judy takes the audience on a virtual tour across the country in search of real-life children's literature connections (like the portrait of Eloise at the Plaza Hotel in NYC and Laura Ingalls Wilder's homestead in Missouri), cool places to visit (National Parks) and just plain weird things! Jam-packed with tons of information about the United States, this presentation helps fulfill educational standards for fine arts and social studies, and is so exciting and entertaining that kids have a blast as they learn!