Radio Show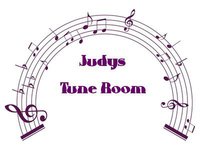 JUDY'S TUNE ROOM
A radio show JUST for kids and families!

Every Saturday and Sunday morning at 8:00 and 10:00 on LEO 103 WLLO-LP FM
Judy plays the best children's music from artists from around the world and keeps you up-to-date on kid-friendly happenings and special information important to families. Judy's Tune Room is also an educational endeavor; it's produced by a team of students at Londonderry High School in New Hampshire, led by Ms. Jordan Shea, who is also Judy's co-host on the show.

Special features include:

The Joke Room: Jokes and Riddles sent in by kids!

The Throne Room: Featuring a V.I.K. (Very Important Kid) of the week. Any kid can be nominated; they don't have to have climbed a mountain, been first in the class or won the game. Just tell us why the kid you're nominating is special to YOU!

The Celebrity Room: Interviews with stars

The Activity Room: what to do with the kids?

In addition to being one of the country's most beloved children's musicians, Judy Pancoast has also been a professional radio announcer for almost 30 years. You'll love what she brings to a radio show for kids and families!

If you don't live in the area, you can listen to Judy's Tune Room streaming live and on-demand here:
http://www.londonderry.org/leo103/radio.cfm


Judy wants your jokes, riddles, announcements for family events and nominations for V.I.K. (very important kid!). Click here to send them.
---