Judy's Store
Attention Christmas Decorators!
Back by popular demand, Judy is once again offering customized versions of her beloved hit, "The House on Christmas Street!" Find all the information here!
---
NOW AVAILABLE
Judy's brand new novel

THE HOUSE ON CHRISTMAS STREET


Based on her hit Christmas song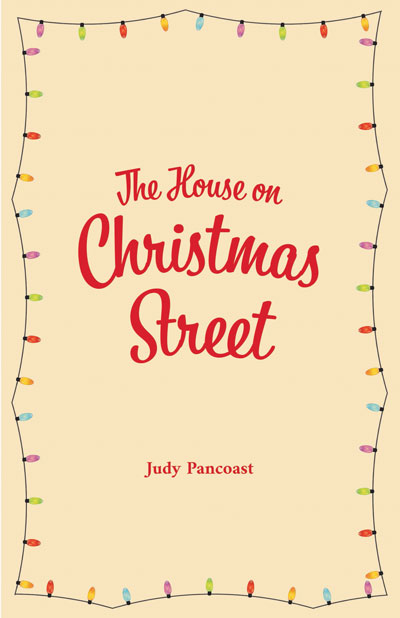 The story:
Don Cassidy is a Christmas decorating enthusiast who had an award winning display in Punta Gorda, FL. Now he and his family have moved to Maine, his wife's home state, and Don is dreaming of seeing his display amidst the falling snow for the first time. Unfortunately, unbeknownst to him, he has moved across the street from the neighborhood busybody. Muriel Michaud is an elderly retired school teacher who loves nothing more than spying on the comings and goings on her street- a neighborhood that has become increasingly fractured as the years have gone by, where the residents barely know each other. She often reminisces about her life as a young mother, and how the neighborhood used to be, and growing old is very difficult for her. She is starting to feel useless.
But when Muriel sees Don beginning to create his display in September, it immediately becomes a focus for all of her pent-up misery, and she starts a campaign to shut the display down, dragging her reluctant husband into the fray with her. Will Muriel and Don reach a compromise? And, most importantly, will their battle further fracture the neighborhood, or will the people on the street find friendship, happiness and…perhaps…love as a result of the upheaval?
What a wonderful, heartwarming story!!! I had tears streaming down my face as the story ended. I can definitely see this on Hallmark Channel or Hallmark Movies and Mysteries Christmas lineup!

~ Diane
Also available at:
Trade Paperback Book only:
Sale: $12.00 (plus shipping and handling)
Trade Paperback Book and full-length "Christmas with Mrs. Claus" Music CD (featuring "The House on Christmas Street")
Sale: $14.00 (plus shipping and handling)
---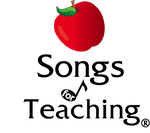 All of Judy's clever, creative, fun and educational songs for kids are now available to download at SONGS FOR TEACHING, the number one resource for music for the classroom on the Internet. But you don't have to be a teacher to shop there!
Check out all of Judy's songs here!
Go to the individual album pages at Songs for Teaching®
---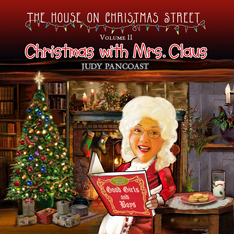 Step into the warm and cozy living room of Mrs. Claus' North Pole home, and visit with her as she bakes Christmas cookies, reads from Santa's Book of Good Girls and Boys, and listens to songs from her favorite singer, Judy Pancoast.
Featuring seven of Judy's original Christmas songs, including "Where is Santa Claus?," and the "The House on Christmas Street Re-mix," along with traditional favorites, this collection is sure to become one of your family's favorite Christmas CDs.
This CD is sure to be a sell-out !
Order today!! Sale: $7.00
Order via PayPal
Christmas with Mrs. Claus - Track Listing
Mrs. Santa Claus

The Little Christmas Village

The House on Christmas Street

I Saw Three Ships

Blessed be God

Good King Wenceslas

Where is Santa Claus?

The Disastrous Toboggan Disaster 1967
(featuring Dave Kinnoin)

Silent Night (featuring David Brancaccio)

Santa Whatcha Got

Deck the Halls

Peace to All
Nominated for a Grammy®
Best Musical Album For Children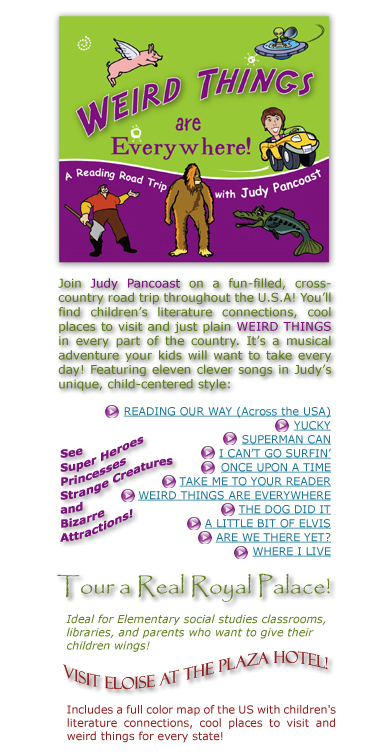 "The focus on literacy and reading, the fun segues between songs, and the performer's superb voice makes this an excellent choice for use in a school setting."
~ School Library Journal, August 2010

It's one of Boston Children's Music.com's Top Ten CDs of 2010
Sale: $7.00 Order Today!
Order via PayPal